Welcome to the Institute of Linguistics! On this website you can find all the important information about the institute.
MA student Farbod Eslami Khouzani receives this year's DAAD Prize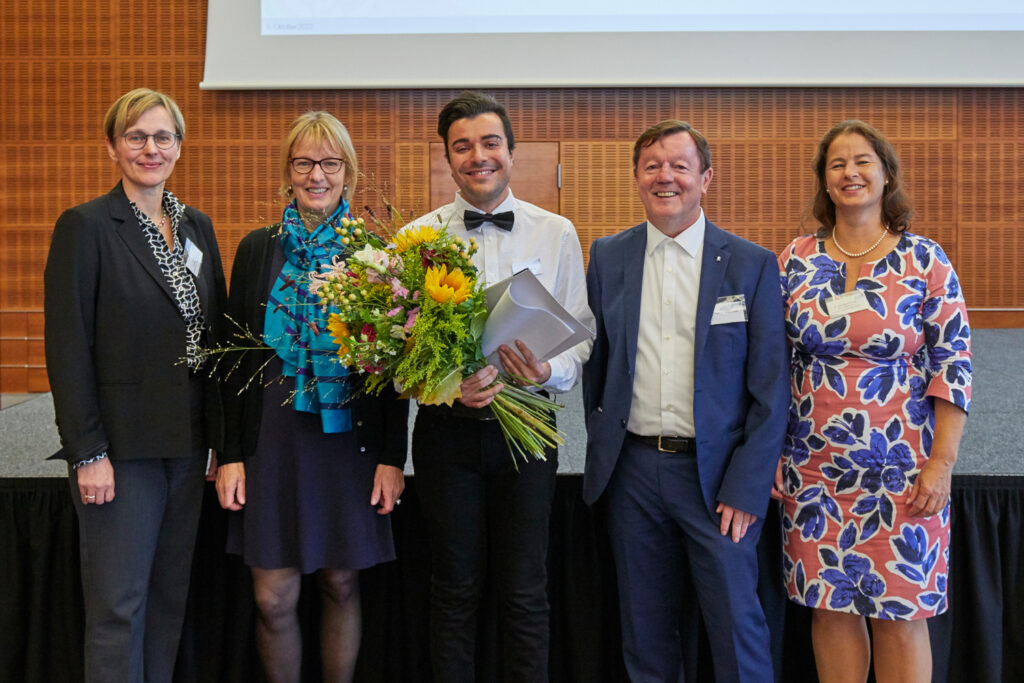 The MA linguistics student Farbod Eslami Khouzani (picture, middle) received this year's DAAD Prize for international students on October 5th, 2023. His outstanding academic achievements as well as his social commitment were recognized. We congratulate him! More information
Prof. Katharina Hartmann and Prof. Frank Kügler nominated for the best doctoral supervision
The Goethe Research Academy for Early Career Researchers (GRADE) awards a prize every year for the best doctoral supervision. This year, two of the professors from linguistics have been nominated: Prof. Frank Kügler and Prof. Katharina Hartmann. More information
Information for freshman/beginners
The orientation event for first-year students in the BA Linguistics course will take place on Monday, October 16th, from 6 p.m. sharp at Campus Westend in room Casino 1.801 (Emma von Metzler-Saal).
Apply now for the BA Linguistics until August 31, 2023
You can find information and links under: Freshmen/Beginners
Starting in October 2022, there is a new research project at the department:
In order to lessen the risk of an infection, please contact us generally by email first.
Please hand in or pick up your certificates ("Scheine") once the semester has started. Paper work that cannot be done by e-mail can be deposited in the mail box "Hauspostfach 2" at the central mailroom (IG 257).
Important websites with current information: